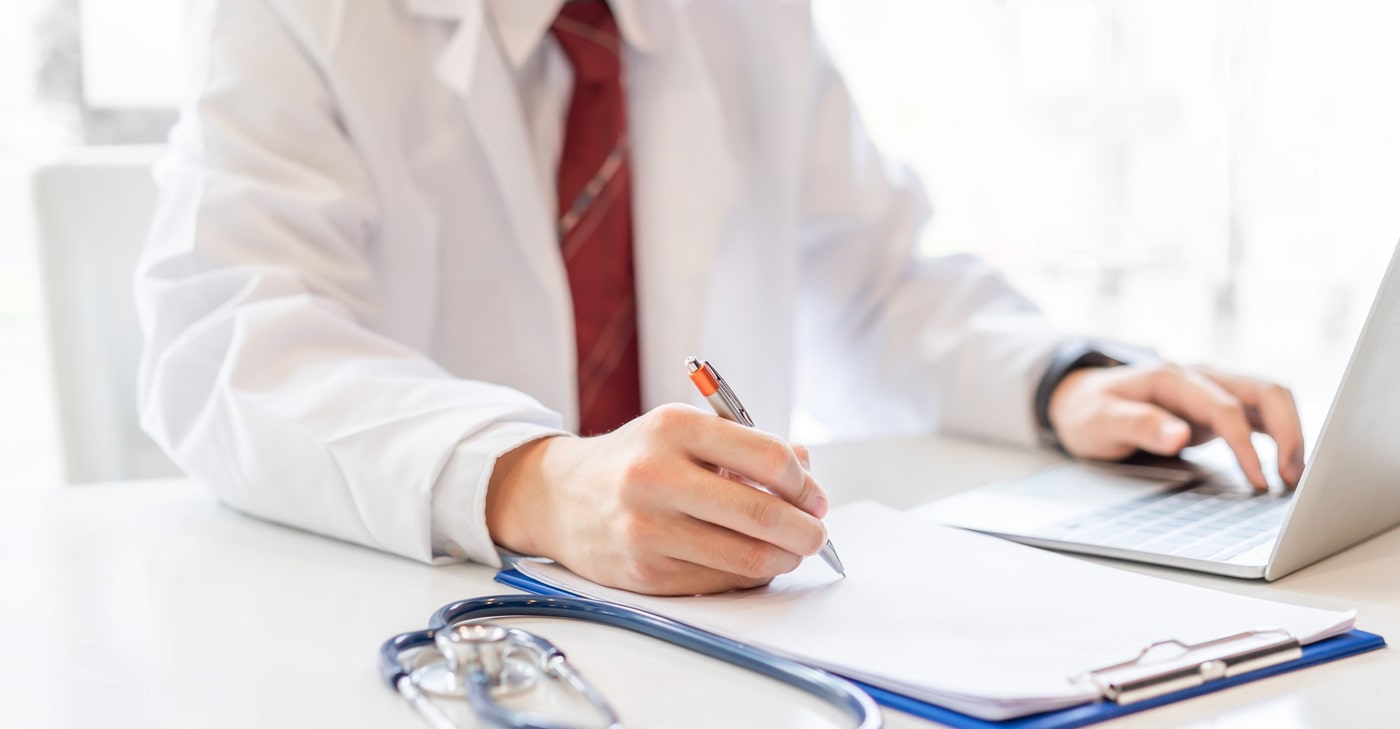 Our full-service revenue cycle management includes:
Initial review of your workflow
Set up of scanning hardware & software for quick transfer of claims
Easy access to your practice billing database
Digital document storage of your claims & EOB's, allowing you to regain valuable office space
Daily claim submission of all your encounters
Daily posting of insurance and patient payments
Daily submission of electronic and paper claims
Daily reviews of EDI reports
Daily follow up's on unpaid claims
Patient billing and collections
Financial reporting allows us both to better manage revenue cycles
Beware of billing companies that only hold the ability to offer "Low fees". Low fees only convey one prominent message: A micro surfaced infrastructure and limited resources dedicated towards your account. Our highly efficient process cycle and use of latest technology and IT infrastructure give us freedom from time consuming clerical duties and allows us more time and resources geared towards claim follow up.
Rather than checking claim status through various websites, which are often are inaccurate and incorrect, we also use the old fashioned approach and follow up on claims by personally calling the insurance companies. We fight to get every denied claim reprocessed with reference numbers, and by going the extra mile and writing formal appeal letters.
The secret to enhanced revenue is extensive follow-up. You will never realize your collection potential unless effective AR follow up's are performed. We have adopted this approach and have taken negative cash flows and converted them into positive cash flows. Unlike other billing companies that collect on the clean claims and write off denied claims, (which require extensive follow up's) Precision7 fights for every last outstanding penny.
Precision7 and its billing setup protocol will make your transition as easy as 1 2 3!
A dedicated billing/account specialist will be assigned to your practice. Prior to your start date, our medical practice management personnel will review your internal workflow and will introduce newer concepts to ensure that there would be NO disturbance or disruption to your office.
Your staff will be trained on our software and will have "real-time" access to your patients' accounts. Charges, EOBs, and patient payments will be scanned and transmitted daily to our office. Within 24 hours, your claims and charges will be scrubbed and submitted for payment to all payers (insurance carriers), resulting in faster returns. Your insurance EOB's and patient payments will be posted daily into our billing database, which you can access at any given time. EDI clearinghouse reports will be reviewed daily, corrections will be made if needed, and claims will be resubmitted the same day. Our intense AR follow up on all unpaid claims will result in maximized collections. Detailed Month End Reports will be generated and a comprehensive analysis of your practice will be provided. You will become better informed on your financial status and will have better tools to manage your Revenue Cycle.
Savings to Your Practice
Free up office staff from time consuming billing calls!
Reduced payroll taxes and costs!
Reduced cost on employee benefits!
No staffing, training, absenteeism, turnover issues!
Hassles free routines!
Add extra work space within your office by reducing employees
No need to oversee the billing process & micro-manage billing staff
No upfront cost for claim submission, collection letters, and other correspondence!
No patient billing expenses!
No billing software licensing costs!
No monthly and annual support costs!
Benefits
Precision7 can bring out the best in outsourced medical billing at an affordable cost. Here are some reasons why you should consider outsourcing:
Free up office staff from time consuming billing calls!
More focus on healthcare rather than billing operation.
We have proven to be valuable business partners for all our clients.
We will increase revenues and reduce expenses by eliminating much of your administrative overhead.
Extensive claim follow up: Leading to enhanced revenues guaranteed!
Unlike other billing companies that collect on the clean claims and write off claims that require extensive follow up, Precision7 will fight for every last outstanding penny. WHY? Because we value relationships more than profits! Every satisfied client will lead to new referrals and new clients, that's our way of thinking!
Private Practice
Precision7 is offering new beginnings and meaningful opportunities to caregivers and clinicians while providing private practice services built on innovation, skill and values of compassion, honesty and patience. Living by our mission is what makes us a top choice for excellent healthcare.
Hospital Billing
Precision7 provides hospital-billing solutions and is committed to exceeding our clients' insurance and patient billing expectation. Offering a diverse medical billing services portfolio, we will meet the professional billing requirements of any private practice, regardless of specialty or size.
Laboratory Billing
Precision7 now offers comprehensive laboratory revenue cycle management solutions for POL's (Physician Office Lab) and freestanding independent reference laboratories as well as hospital bases labs.
We provide detailed customized assessments of hospital-based and independent laboratory billing functions on a consulting basis. By leveraging our lab and billing expertise, we help clients understand how they can achieve best billing practices. Our highly experienced staff will identify and analyze your deficiencies in your current revenue cycle practice and will tailor solutions to suit your needs.
Improve your bottom line with the most comprehensive and effective full service billing company catering to the lab industry. We cover all aspects of your revenue cycle management, including preparing, scrubbing, producing, submitting, and following up on laboratory claims. Rest assured, you will be in good hands.